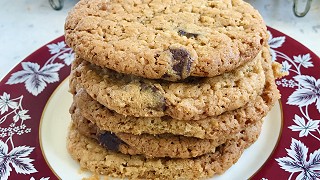 Posted on Sunday 30th August 2020 by Kela Hodgins
Two recipes for "Grown Up" Cookies to enjoy when the kids go back to school!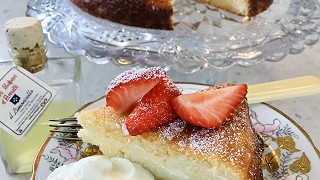 Posted on Monday 25th May 2020 by Kela Hodgins
Warmer weather & the best of local strawberries, calls for something light, summery and delicious. Served with a dollop of Greek yoghurt and a dusting of icing sugar, this cake is perfect for sunny afternoon teas.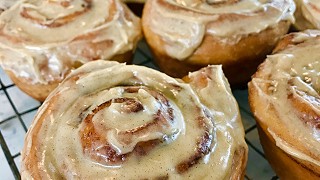 Posted on Monday 18th May 2020 by Kela Hodgins
Is there anyone out there that can resist warm Cinnamon Rolls…if there is, I haven't met them yet!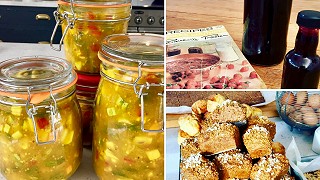 Posted on Saturday 7th September 2019 by Kela Hodgins
Harvest Time Recipes
The 1st of September is a real trigger to get started on harvesting the walled garden and hedgerows here at Dunowen House, stocking up on relishes, jams & pickles that will see us through those lean winter months.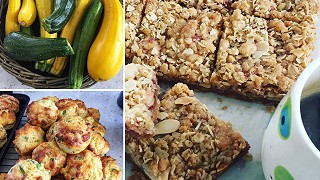 Posted on Sunday 26th August 2018 by Kela Hodgins
We love trying out new recipe ideas here, especially using seasonal fruit and veg from the garden. Having posted pictures on social media of some of our August tasty treats, we got lots of requests to share the recipes. Check them out and let us know what you think!!
Savoury Mini-Muffins
Courgette & Parmesan Soup
White Chocolate & Strawberry Crumble Slices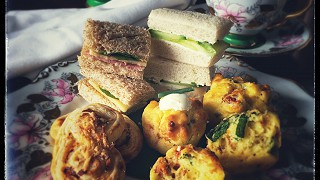 Posted on Sunday 18th February 2018 by Kela Hodgins
We are so excited to be adding a gorgeous new Vintage Afternoon Tea menu to our private catering options. We wanted something a little different to the usual fare, so hope you like the menu. Contact us if you would like to add this to your stay!
Food & Recipes
Like carrot cake but BETTER! Our Passion Cake includes carrots, bananas, chopped nuts & coconut sandwiched together with a delicious cream cheese…
Latest News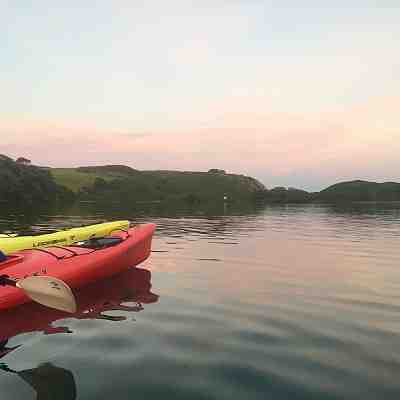 If you're thinking about a trip to Clonakilty or the greater West Cork area this Summer, now's a good time to start…