Posted on Monday 22nd August 2022 by Kela Hodgins
Small black grapes, blackberries or blueberries work really well in this light, moist and adaptable recipe
Posted on Tuesday 2nd August 2022 by Kela Hodgins
By special request, I made this cheesecake recently for our daughter's 14th Birthday. It's the one dessert she always orders off the menu and this one got a definite thumbs up!
Posted on Tuesday 2nd August 2022 by Kela Hodgins
Are you a Chocolate Orange Fan? Even if you're not, this recipe will convert everyone!!
Food & Recipes
One of our favourite Christmas Day desserts!
Latest News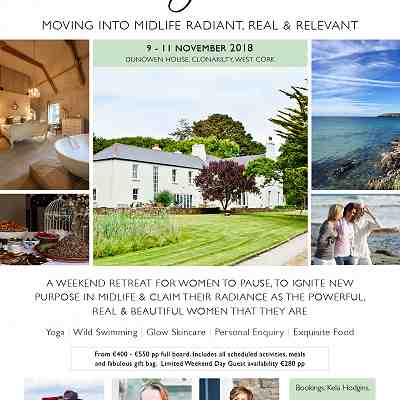 Weekend Retreat 9 - 11 November
Want to live fully alive and on purpose as you step across the threshold into midlife? Radiant &…