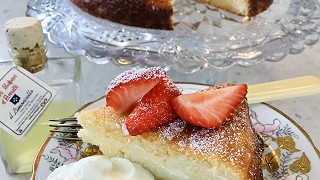 Posted on Monday 25th May 2020 by Kela Hodgins
Warmer weather & the best of local strawberries, calls for something light, summery and delicious. Served with a dollop of Greek yoghurt and a dusting of icing sugar, this cake is perfect for sunny afternoon teas.
Latest News
Two recipes this Cake Monday…one Nutty Chocolate & one Summer fruit based, both delicious!
Special Offers
Do you need something to look forward to when travel restrictions lift? Are you craving the company of extended family and friends, counting...
Make a reservation
© Dunowen House 2014. All rights reserved.
Design by Aisling Doyle
.
Web development by Bristlebird Media Works
.