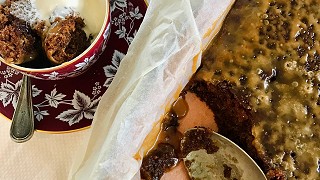 Posted on Monday 12th October 2020 by Kela Hodgins
A dessert for those chilly evenings when you need a bit of comfort food!
Latest News
If like us you're trying to stay healthy and strong, these delicious healthy energy snacks are a guilt free treat. They are also…
Special Offers
Escape to West Cork and enjoy a luxury getaway in your own country house estate. Discounts available for stays in our exclusive private...
Make a reservation
© Dunowen House 2014. All rights reserved.
Design by Aisling Doyle
.
Web development by Bristlebird Media Works
.