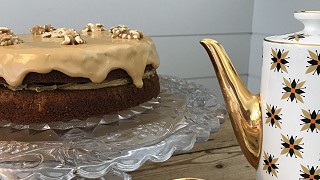 Posted on Wednesday 29th April 2020 by Kela Hodgins
There is only one Coffee Cake worth making and it's from the Ballymaloe Cookery Course recipe book…..
Latest News
This is my favourite cheesecake and reminds me of Summers working in the USA as a student. Topped with a compote made with…
Special Offers
Do you need something to look forward to when travel restrictions lift? Are you craving the company of extended family and friends, counting...
Make a reservation
© Dunowen House 2014. All rights reserved.
Design by Aisling Doyle
.
Web development by Bristlebird Media Works
.