Back to News 27 July 2017 by Kela Hodgins in General
The Dunowen House Guide to planning the best stylish Hen Parties!
If someone had told me when we first opened Dunowen House that we'd be welcoming hen parties with open arms, I would have run a mile. My limited experience of these pre-wedding celebrations ran to wild nights in Dublin, Kilkenny or Carrick, plastic willy straws, L-signs, glitzy bride sashes and a blow-up groom!! Not exactly the theme we were going for here at Dunowen….
Roll on nearly four years and we've easily hosted over 50 hen parties and hand on heart they are some of the best guest experiences we've had. Our guests seem to appreciate it too, as interest in our Hen Party Package continues to grown each year.
We find that many Brides-to-be are looking for something a little different, more intimate, sophisticated and luxurious, without being stuffy. Your hen party can be a great time to spend relaxing with the girls in your life, having a laugh at your stories from the past, treating yourselves and bonding before the big day.
So if the thought of a greased up butler-in-the-buff sends the wrong type of shivers down your spine, here are our tips on how to enjoy the last hoorah before the big day!
1. Give yourself plenty of time for planning
While we've had parties book with us over a year in advance, not everyone can be that organised or even engaged that long! However if possible, give yourself 6 months to book and plan especially if you have particular dates in mind. Once it's in the diary, you have plenty of time to relax or research the type of activities you think your group would like to do.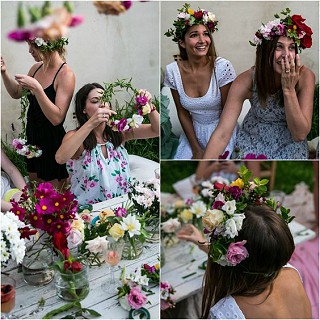 2. Ask the experts
If you're a hen party novice or even not that familiar with the area, don't be afraid to ask for help or advice. We love to recommend activities for groups and have a little black book of great local providers – from outdoor adventure sports to beauty and pampering treats. We'd much prefer you to get the right person for the job than be let down by someone who can't deliver what they promise.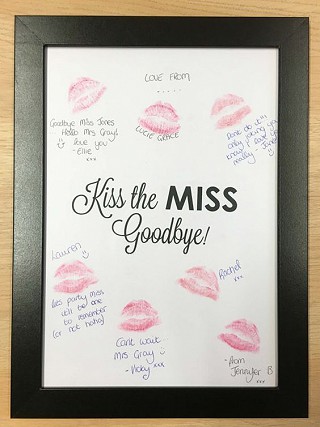 3. Don't forget the Bride
No one wants to be called a Bridezilla but you do need to keep in mind what the Bride would really like for her Hen Party. Whether you're the Bride organising it for yourself or a bridesmaid doing the donkey work, make sure you know what's expected. It's possible she really doesn't want the bus load of 50 friends & extended family doing the rounds of the bars, dressed head to toe in pink glitter?! Maybe a night drinking cocktails in her PJs with her closest girls followed by a day of crafty activities, pampering and a delicious dinner is exactly what she wants before the Big Day.
4. Make it fun
Often the Hen Party is the first time all the Bride to Be's friends, family, work colleagues and future in-laws get together to meet. Never mind the wedding, the thought of this is daunting enough, especially if you're unsure how the different personalities are going to get along. From experience, you need some ice-breakers to get everyone to talk and mix. When coming for a couple of nights, we often find that if the group have a meal together on the first night, a fun activity such as a Mr. & Mrs. Quiz or inviting guests to share their funniest story about the Bride to Be, it creates a fun relaxed inclusive atmosphere for everyone. Have an interesting dress code (black & white, retro wedding guest outfits, come as your favourite reality TV personality, etc), some fun gifts and mix up the table plan a bit to get everyone mingling and having a laugh. By the end of the weekend, everyone will be dying to meet up again at the wedding!
5. It's the little touches that count
When our guests arrive, we always greet them with a welcome pack of slippers, tea, coffee, milk, butter, homemade jam & scones. There's nothing nicer than tea & a hot buttery scone after a long journey and before the fun begins! From experience, there are a few other little touches that you should think about to make your hen party memorable for your guests. Have a think about the following:
A survival kit – plasters, pain-killers, mints / jellies, a bottle of water, sachets of dioralyte, tissues. You'd be surprised how welcome a pack like this is the morning after!
A memory box / book – write down your favourite thing about the bride or your favourite memory of the weekend as a keep sake for her.
Decorations – personalised table decorations, framed funny photos from the years, hand crafted gifts all make the weekend more intimate. Just step away from the Glitter, it's a nightmare to clean up afterwards!!!
Book a hair & make-up session for the bride so she looks fabulous in her photos from the weekend.
How about getting a professional photo taken of the entire group to make sure everyone is in the picture? A professional photo session can cost as little as €80.
If this sounds like the perfect solution for you, check out our Luxury Hen Party Package with prices starting at €155 pps for a 2 night 5 star stay, 3 course dinner on one night and exclusive use of award winning Dunowen House.
Dunowen House is located at Sands Cove, Ardfield on the stunning Wild Atlantic Way route, only 10 minutes from Clonakilty, West Cork.