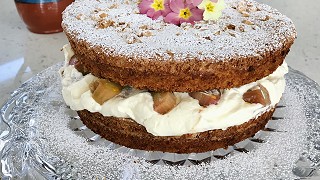 Posted on Monday 6th April 2020 by Kela Hodgins
When Rhubarb is in season, this is the cake you need to make! Ultimate dessert or tea-time treat…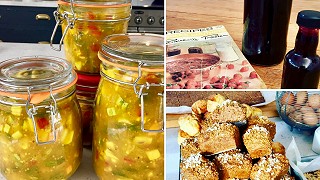 Posted on Saturday 7th September 2019 by Kela Hodgins
Harvest Time Recipes
The 1st of September is a real trigger to get started on harvesting the walled garden and hedgerows here at Dunowen House, stocking up on relishes, jams & pickles that will see us through those lean winter months.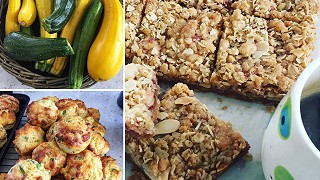 Posted on Sunday 26th August 2018 by Kela Hodgins
We love trying out new recipe ideas here, especially using seasonal fruit and veg from the garden. Having posted pictures on social media of some of our August tasty treats, we got lots of requests to share the recipes. Check them out and let us know what you think!!
Savoury Mini-Muffins
Courgette & Parmesan Soup
White Chocolate & Strawberry Crumble Slices
Food & Recipes
This marble cake looks really impressive and is an easy way to bring a madeira cake to a new level
Latest News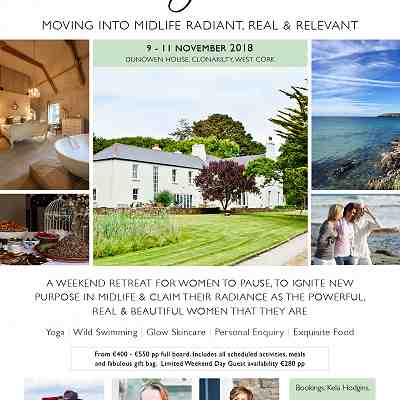 Weekend Retreat 9 - 11 November
Want to live fully alive and on purpose as you step across the threshold into midlife? Radiant &…