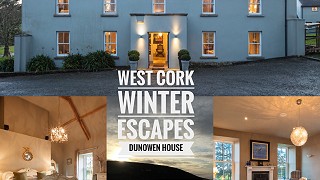 Posted on Monday 17th September 2018 by Kela Hodgins
We've got some great deals from as little as €55 per person per night for a luxury Winter Weekend Escape…
Posted on Saturday 1st September 2018 by Kela Hodgins
5 Star Luxury for up to 23 Guests, exclusively Weekends from €145pps Nov/Dec, €155pps Jan/Feb 2019 …..Includes 3 Course Dinner Party on one night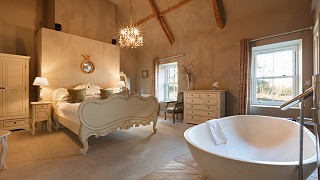 Posted on Thursday 30th November 2017 by Kela Hodgins
Luxury Escape at a Bargain Price! From €120pps Two Nights plus Private Dinner Party For up to 23 guests….
Posted on Tuesday 25th October 2016 by Kela Hodgins
NOW AVAILABLE Luxury Festive Escape 16-18 December for up to 23 Guests
Latest News
Weekend Retreat 9 - 11 November

Want to live fully alive and on purpose as you step across the threshold into midlife? Radiant &…
Special Offers
We've got some great deals from as little as €55 per person per night for a luxury Winter Weekend Escape…
Make a reservation
© Dunowen House 2014. All rights reserved.
Design by Aisling Doyle
.
Web development by Bristlebird Media Works
.