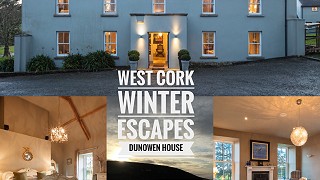 Posted on Monday 17th September 2018 by Kela Hodgins
We've got some great deals from as little as €55 per person per night for a luxury Winter Weekend Escape…
Posted on Saturday 1st September 2018 by Kela Hodgins
5 Star Luxury for up to 23 Guests, exclusively Weekends from €145pps Nov/Dec, €155pps Jan/Feb 2019 …..Includes 3 Course Dinner Party on one night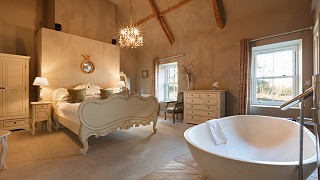 Posted on Thursday 30th November 2017 by Kela Hodgins
Luxury Escape at a Bargain Price! From €120pps Two Nights plus Private Dinner Party For up to 23 guests….
Posted on Tuesday 25th October 2016 by Kela Hodgins
NOW AVAILABLE Luxury Festive Escape 16-18 December for up to 23 Guests
Latest News
Here at Dunowen House we are thrilled to have recently been announced as one of the newest members of the prestigious Ireland's…
Special Offers
We've got some great deals from as little as €55 per person per night for a luxury Winter Weekend Escape…
Make a reservation
© Dunowen House 2014. All rights reserved.
Design by Aisling Doyle
.
Web development by Bristlebird Media Works
.